The End of 3rd Party Cookies and More Online Consumer Privacy: Why It's a Great Opportunity for Out-of-Home
Feb. 5, 2021 | by Mary Ventresca, Vice President of Marketing & Business Development at PATTISON Outdoor
The year 2021 will be the end of the line for 3rd party cookies. That chain of computer code which allowed a pair of shoes you once searched for online to stalk you mercilessly from website to website and back again, begging for a click, will finally be broken. The dramatic measures that Apple and Google are implementing to protect consumer privacy is catastrophic for the online retargeting industry.
With 2021 upon us, focus must turn to a media landscape that no longer has retargeting through 3rd party cookies as a channel. Questions arise on how advertisers will use online advertising to connect with consumers, what challenges they will face in doing so and most importantly, how Out-of-Home can prosper as a result.
QUICK RECAP: WHAT EXACTLY ARE APPLE AND GOOGLE DOING?
Essentially, these tech giants are operating from a "privacy-first" principle and prioritizing the demands of an increasingly privacy-savvy public. What does that mean for online advertisers? In a nutshell: significantly fewer identity signals available for both web and mobile advertisers.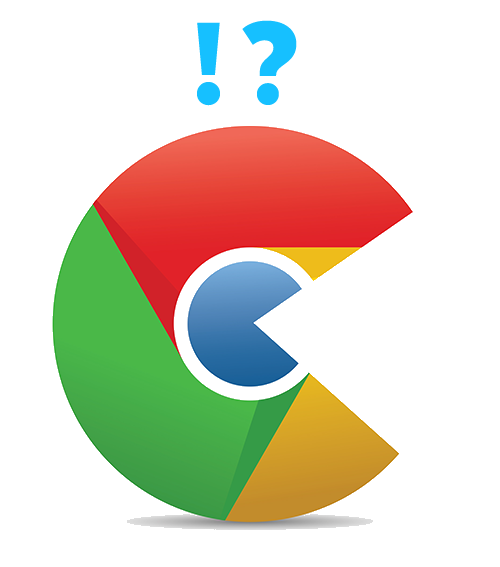 Chrome is ridding its browser of 3rd party cookies (early 2022). By doing so, Google is removing the ability for businesses to buy advertising based on individualized tracking and web profiling. Gone is "personalization" and instead Google will introduce a form of targeting that harkens back to traditional methods of selling advertising based on people's general interests – something we can do in OOH with syndicated consumer studies coupled with location-based analytics.
The iOS 14 update in February will include a prompt to all users requiring them to give express permission for an app to track their activity across other companies' apps and websites. This has obvious implications for online advertising capabilities, which uses that kind of data in order to both target and measure ads. This update is so consequential that Facebook has been publicly and vociferously fighting to stop Apple from implementing such a consumer-first measure. Why? Facebook knows that more often than not, people will opt-out of having their online behaviour tracked and this will severely harm Facebook's ability to sell advertising on their platform.
How are Advertisers Affected and What are the PATTISON Takeaways?
(Source: Ad Age; December 2, 2020)
Reach through online ads will be negatively affected: Advertisers will need to find a new way to reach their customers and prospects online.
 PATTISON Takeaway: With a myriad of formats for advertisers of all sizes, OOH provides high levels of exposure, not just to a singular audience, but of all consumers, reaching them whether they are primed to purchase or are in the early consideration stages.
Personalization: Behavioral and browsing data will be limited for advertisers that depend on 3rd party cookies to personalize ads.
PATTISON Takeaway: We can provide advertisers with a strong degree of behavioral targeting data without intruding on a consumer's right to privacy. Our Pelmorex (Weather Network) mobile location analytics includes behavioral data based on the physical locations a consumer visits which is different than relying on what websites they browse.
This means a PATTISON Outdoor Account Executive can advise advertisers on which locations have a high concentration of "fast food" enthusiasts passing by each day. Because the originating postal code of those (anonymized) people who pass by PATTISON'S displays is included in location analytics, additional consumer level data is layered in such as:

Stats Canada: Income and Demographics
Vividata: Attitudes, purchase intent, life-stages and a wide array of other consumer insights
Campaign optimization: Basic capabilities such as frequency capping will be challenging for advertisers that depend on 3rd party cookies.
PATTISON Takeaway: Without reliable frequency capping that 3rd party cookies provided online advertisers, they run the risk of under or over serving their ads with either outcome being less than ideal. OOH on the other hand is a high frequency medium due in large part to the daily routines of consumers as they travel about their cities to partake in working, shopping and leisure activities – they often take the same routes repeatedly. Exterior Transit advertising circulates through a large swath of any given city with buses driving along set routes, day in and day out, also leading to high levels of frequent exposure to the public. The Canadian OOH industry has two reliable reach/frequency planning tools (COMMB Navigator, Transit Reach/Frequency) in which PATTISON Account Executives can enter a variety of campaign scenarios to ensure the optimal balance of reach and frequency will be met.
Performance measurement: Analytics and attribution based on 3rd  party cookies will be much less effective. Examples include "last touch and multi-touch attribution".
PATTISON Takeaway: The emphasis of the past decade on "last touch" attribution to determine a media channel's effectiveness tipped the balance (unfairly) in favour of online ads simply because they are clickable. The last few years have seen efforts to right this imbalance by acknowledging the important contribution of "top of the funnel" media channels who excel in creating brand awareness, brand affinity and brand preference in the mind of consumers. OOH is unique in that it is a full-funnel medium. OOH has long been reputed to be an excellent platform to build and strengthen overall brand awareness. However, OOH is also a highly contextual medium meaning it's located in the same real-world physical space that businesses and services exist, therefore, it can act as a stimulus to an on-the-go purchase by consumers who are out and about.

What about the middle funnel, the place between awareness and intent to purchase often called the "consideration" stage? With privacy-compliant offline-to-online attribution using mobile device IDs, OOH has been shown through a growing body of studies to trigger consumers to visit a website or app for more information and key brand actions.

By adjusting creative messaging to dial up any part of the consumer sales funnel, OOH addresses the needs of an advertiser to be visible in all three stages, presenting consumers with a compelling reason to make that ultimate purchase decision in their favour.
The end of the once mighty 3rd party cookie levels the playing field for all media channels and presents an opening and opportunity for advertisers once heavily reliant on web advertising, to relearn and rediscover the strengths of today's OOH media. PATTISON Outdoor is here to assist in that endevour!
Stay Tuned for our Next Weekly Blogs
Canadians are Primed to Spend Their Historic Savings
The Demise of 3rd Party Cookies leads to Opportunities for OOH Media